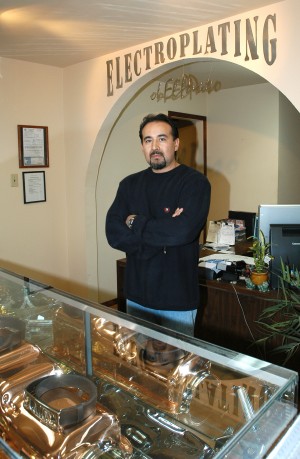 Electroplating of El Paso was established in 1983.
After managing Texas Plating in the 70's Ruben Sr. and Ruben Jr. decided to take their knowledge and experience to venture off in a new company.
Building show vehicles themselves, they understand the needs of their customers.
Now after thirty years, Electroplating of El Paso is recognized as one of the top show quality chrome plating companies in the nation. Customers now stretch from coast to coast as well as internationally.
Masters in their field, with all work done in this facility,the employees of Electroplating of El Paso understand the importance of great work.
Since there is a high demand for first-class plating,Electroplating of El Paso is at times booked up to six weeks, so reservations are recommended for large orders. Please call for current time frame. If you have a rush job, let us know.