Chrome Plating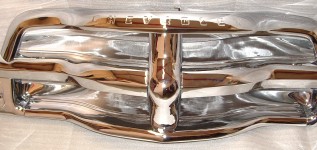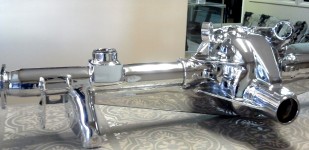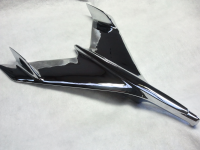 Electroplating of El Paso is nationally known for its outstanding chrome finish. Each piece is individually polished to detail, even those hard to get places. We use different sizes of polishing machines, hand tools and various assortment grits. Items are repaired and welded as needed.Our prep-work is so bright you could actually see your reflection on them before the plating.
Show Chrome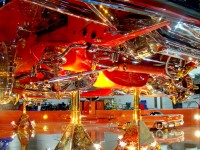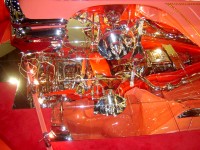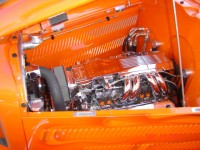 Electroplating of El Paso has been in business for 30 years,and has won many awards on its show chrome plating and show gold plating finish. We know our customers expect a wet quality mirror finish. At the customer's request, we will tag those items to be show plated for an additional charge. Our master polisher takes time to make sure he performs the best detail work possible. Now comes the plating. We do not stop at double or triple plating. Your items will get as many layers of plating as needed, even a thick layer of acid copper if needed. Our house chrome is superior quality compare to our competitors show chrome, so you could imagine what our show chrome finish looks like.
Gold Plating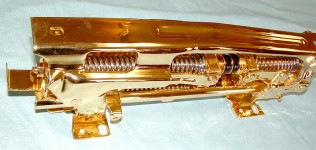 Electroplating of El Paso uses only the very best gold solutions in the market today. Whether it's a lighter 14kt or a brilliant darker 24kt finish. French antique, satin or mirror finish are available ingold.
Silver Plating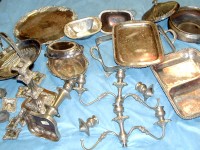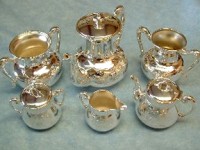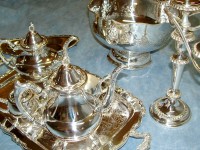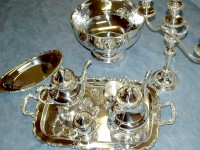 Electroplating of El Paso has established a reputation of high quality silver plating. If it's repair, fabrication, broken or just a new silver-plating, we will restore your hollow are or flatware like new again.Sterling silver polish is also available. Restore your sentimental items for the next generation.
Copper Plating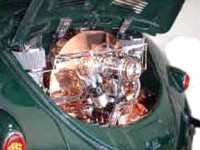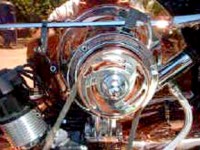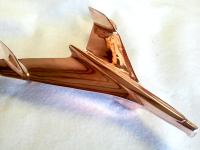 Electroplating of El Paso offers a bright copper mirror finish, a satin finish and a matte non-reflective finish. Copper is not only used as base plating, but is now used as a plating finish for decoration.
Nickel Plating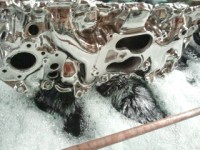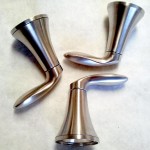 Electroplating of El Paso offers a bright mirror finish, a matte dull finish and a satin stainless steel look.
Bumper Plating and Recycling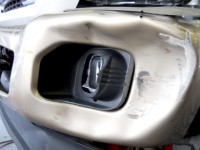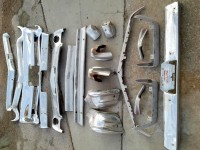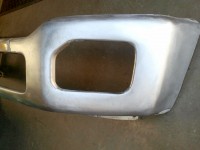 Electroplating of El Paso specializes in bumper repair and bumper plating.
Bumpers are repaired, welded and aligned to their original pattern. We could remove and re-manufacture rusted out portions on most bumpers.Custom fabrication and welding is also available.
Stainless Steel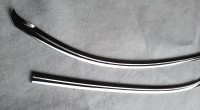 Electroplating of El Paso not only offers repair and polish,but also can coat them with a plating finish such as chrome or gold. Moldings are repaired and aligned back to its original shape. The polished finish is so bright they look chrome plated.
Aluminum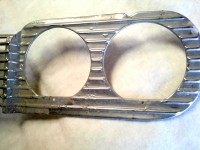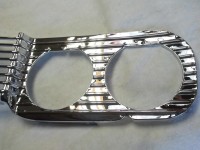 Electroplating of El Paso offers plating on aluminum such as grills and moldings. Repair work and welding is done prior to detail polishing.Detail polish aluminum is also available.
Repair and Restoration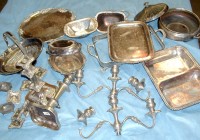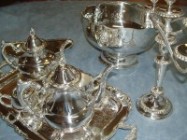 Electroplating of El Paso will restore just about any project you're working on. If it's welding, soldering, replacing, fabricating,customizing or just repair work, we will work upon your request. Die cast,pot-metal or white metal for the most part are very pitted, cracked or missing parts. Throughout the years we have learned different techniques in restoring this metal.